EXCEPTIONAL CONDITIONS FOR EXCEPTIONAL SALMON
We are passionate about constantly using innovation to perfect our process in pursuit of a single goal: providing you with a new standard of salmon.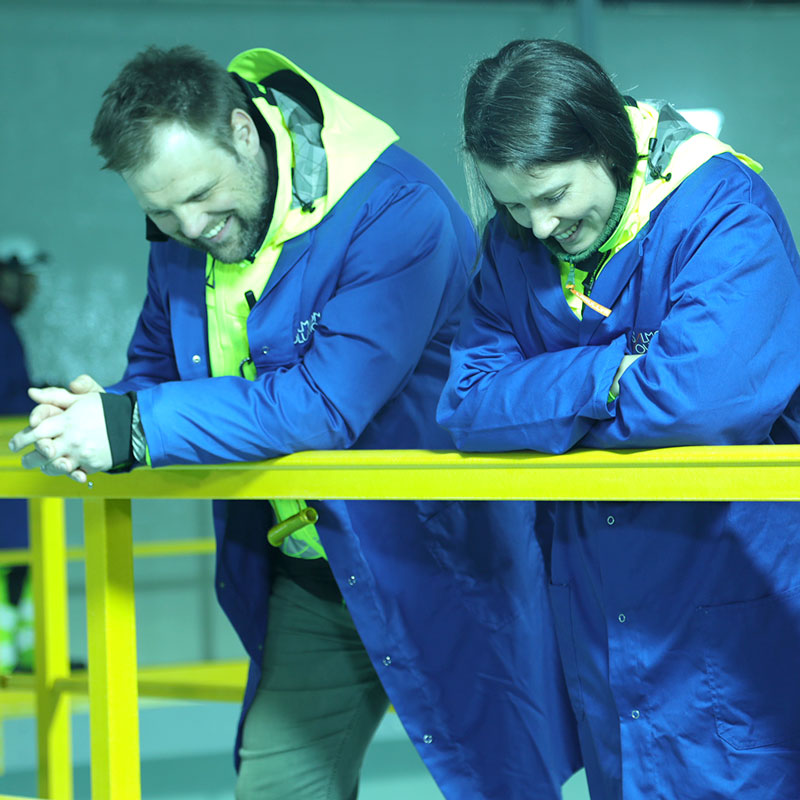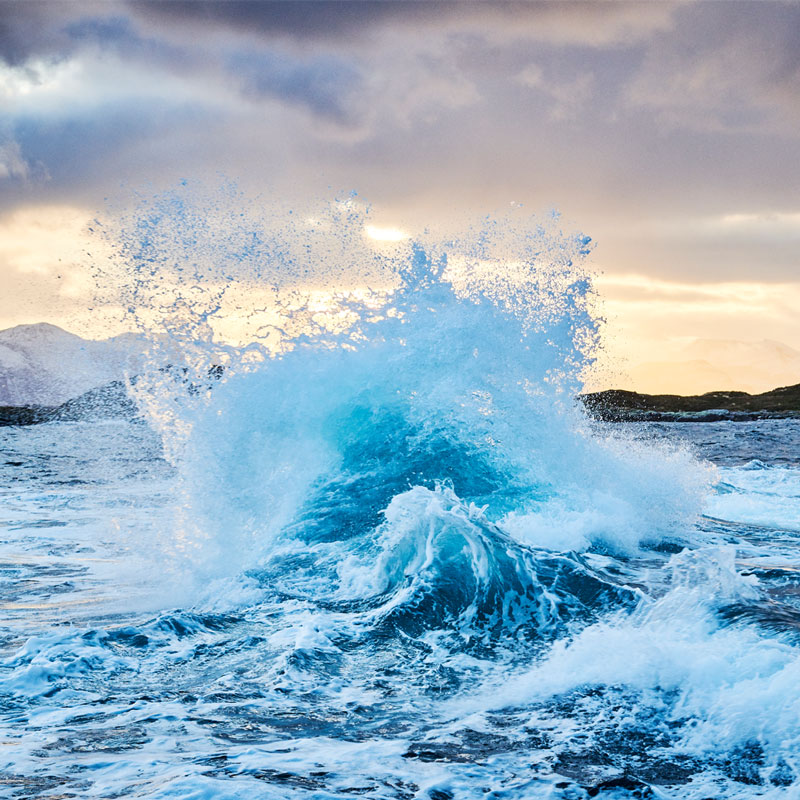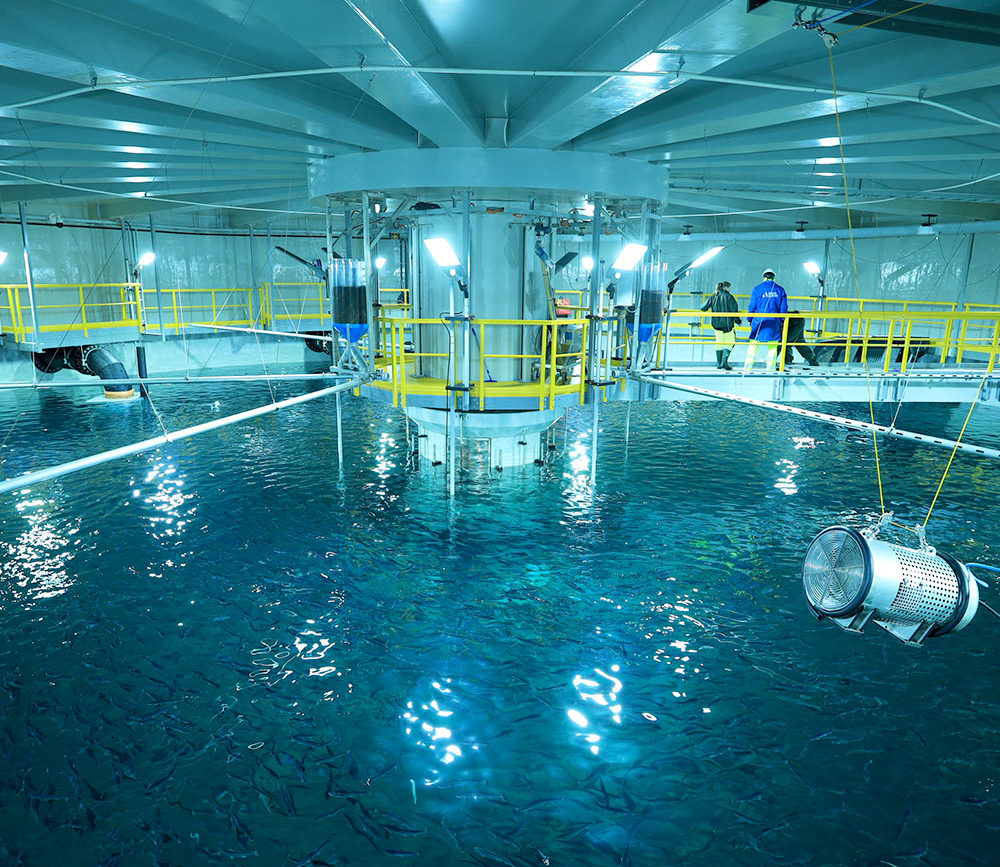 Hybrid flow-through system (HFS)
Limiting operational and biological risk
Salmon Evolution is a first mover in utilising the hybrid flow-through system (HFS) to farm salmon on land. Our choice of technology is based on substantial supplies of fresh seawater and a sincere desire to ensure the best possible water quality for the fish. 
Utilising the HFS system minimises the operational and biological risk of farming salmon on land. It ensures controlled and optimal growth conditions, minimizes the risk of parasites, and limits the threat of infection.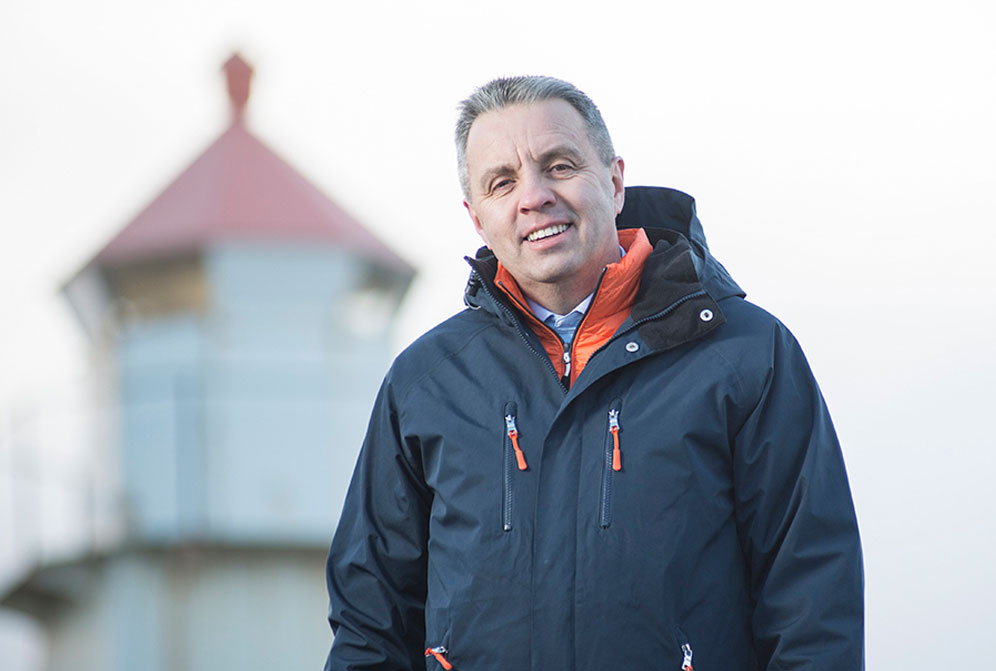 Raising our salmon on land gives us a unique opportunity to monitor and optimise the farming environment, so that the salmon thrives and has a happy life.
New fresh seawater every 4 hours
Our technology ensures plentiful access to fresh filtered seawater, while reducing energy consumption by reusing around 65 per cent of this input. That means all water in our facility is replaced with new, fresh supplies from the sea every four hours, securing good water quality.
In our view, a reuse level of around 65 per cent is a "sweet spot", balancing costs and operational risk.
Controlling water conditions
At our production site in Indre Harøy on the Norwegian west coast, seawater intake utilises two inlet pipes positioned 25 and 95 metres respectively below sea level. This enables us to tap water at ideal temperatures, ensuring both optimal conditions for our salmon and reduced energy costs for seawater heating.
Intake water is filtered and subject to ultraviolet treatment in order to minimizes parasites, sea lice, viruses and particles. That ensures a copious flow of fresh and clean seawater into the fish tanks. Oxygen and CO2 levels are also constantly monitored and adjusted to help ensure optimal biological and growth conditions.
Each tank is a defined biological zone
We minimise the risk of infection being transferred to other tanks in the farm by making each of them a defined biological zone. In other words, fish and water in one tank are not shared with other tanks.
One tank corresponds to a single biosecure space. That reduces of the risk of pathogens establishing an internal strain in the tank environment, and being transferred between tanks.
Separate fish tanks make it easier to clean and disinfect them when fish are to be moved within the farm.
In addition to increasing biological security, this reduces complexity in the facility, makes it simpler to service, and minimises the risk of consequential technical errors
Our hybrid flow-through system illustrated: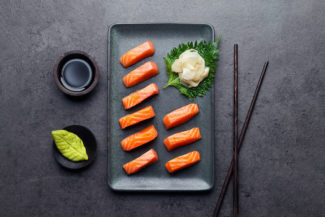 We are making sustainability profitable