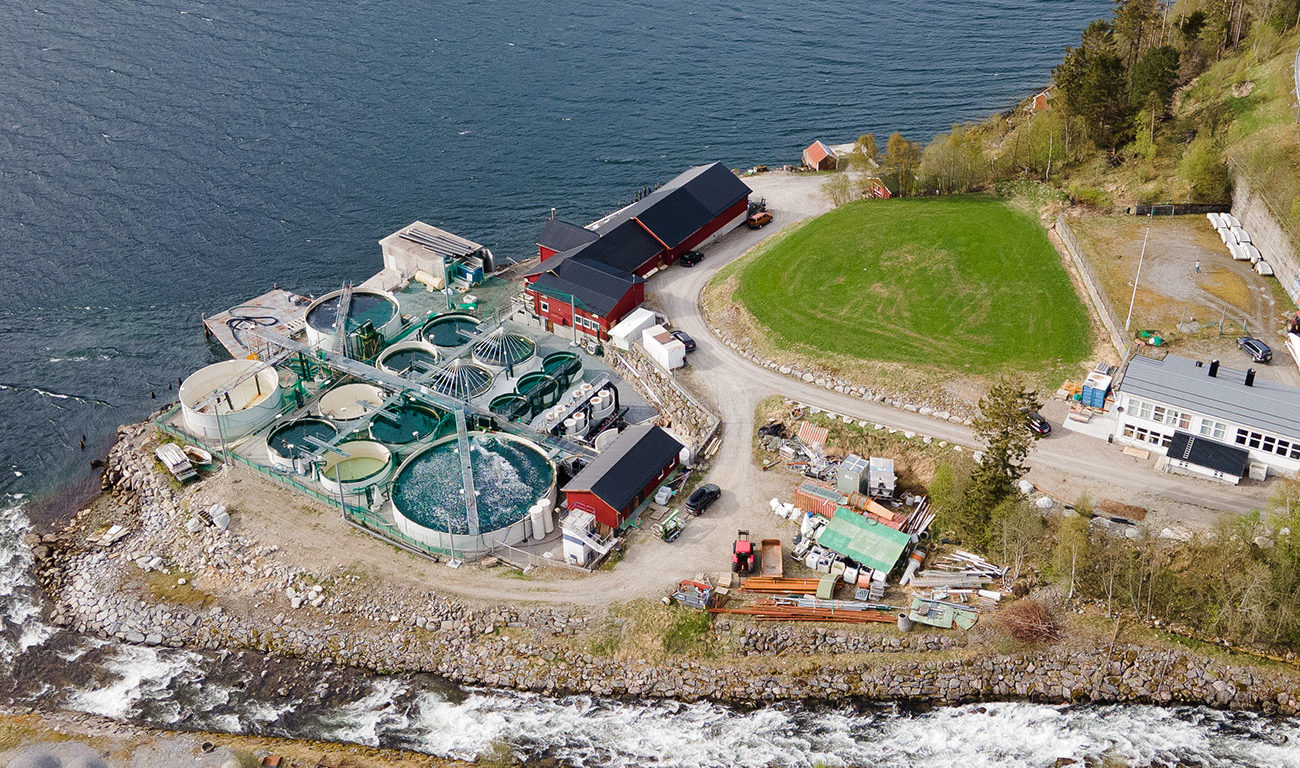 Excellent freshwater supply
Kraft Laks has a documented track record as a high quality smolt producer and the facility has been producing smolt since 1995. The company has an annual production of around 1.8 million smolt, but has a license to produce up to 5 million smolt p.a., subject to certain conditions. The parties have identified significant expansion opportunities for the facility which, if realized, is expected to also cover Salmon Evolution's smolt needs for at least phase 2 at Indre Harøy based on current plan.
One of the major advantages with Kraft Laks is its excellent freshwater supply. From 3 inlet stations (2 rivers), Kraft Laks has good access to clean freshwater from the surrounding mountains. Also, a royal resolution secures minimum freshwater supply from the local power station at all times. The solid freshwater access has enabled Kraft Laks to utilize a similar production technology as Salmon Evolution's hybrid flow-through system (HFS) with reuse of water, CO2 stripping and oxygenation, making Kraft Laks a perfect fit for Salmon Evolution.
Kraft Laks
Production site
Kraft Laks
Dalsbygdvegen,
6120 Folkestad
Møre og Romsdal
Contact
Tomas Holte
tomas.holte@salmone.no         
Tel: +47 970 15 400